#Ryan #Gosling #dated #Girlfriend #List #Dating #History

Ryan Gosling has an illustrious career as an actor, director, producer, writer and musician. He is best known for the movies, "Murder by Numbers", "The Notebook" and "Half Nelson", and as half of the alternative rock duo, Dead Man's Bones with his co-muso friend, Zach Shields.
He was born Ryan Thomas Gosling under the star sign of Scorpio, on 12th November 1980 in London, Ontario, Canada, to French-Canadian parents of German, English, Scottish and Irish descent. Ryan's life was greatly influenced by his parents' religion, Mormonism, although he could never identify with it. He has a sister, Mandi, a film producer. Ryan was initially home-schooled by his mother, then he attended Gladstone Public School, followed by Cornwall Collegiate and Vocational School and later Lester B. Pearson High School in Burlington, Ontario.
Ryan was inspired by the legendary actor Gene Wilder, and the movie, "Rocky". He said "The movies took me into their dream".
His early performances were as a singer – when he was 12, he auditioned in Montreal, and from among 17,000 other applicants, landed the part of a Mousketeer in the television series "The Mickey Mouse Club". During two years on the show, he lived with his co-star, Justin Timberlake's family. Other kid actors who performed with them and achieved great fame later included Britney Spears and Christina Aguilera.
With no training in acting, Ryan embarked upon an award-winning career that has kept him in the limelight to the present day. He claims that he never thought he would become an actor, that he just fell into that career and will push it for as long as it lasts. In the late '90s Ryan appeared in "Are You Afraid of the Dark?" and the creepy series, "The Tale of Station 109.1" plus many family entertainment shows e.g. "Young Hercules". His debut starring role was in 2001 as a Jewish neo-Nazi in the film, "The Believer", which won the Sundance Film Festival Grand Jury Prize, and for which Ryan achieved the Golden Aries award from the Russian Guild of Film Critics.
Ryan has been nominated for several more awards over the years, including in 2006 Ryan becoming the first person born in the '80s to receive a nomination for Best Actor in the Oscar awards for his role in "Half Nelson".
Our star is also an active philanthropist, and has supported many causes such as PETA campaigns and as a volunteer to help clean up in the southern US after Hurricane Katrina. Ryan has also traveled to Darfur in Chad, Uganda and Eastern Congo to assist projects relating to refugee camps, and awareness about the Lord's Resistance Army in Africa.
Ryan is often described as 'the sexiest man alive', and People Magazine coined him as being one of the 50 Hottest Bachelors! Some would say this was a rather dubious title, and I would say he is good-looking in an attractive 'boy-next-door' kind of way that woman might feel comfortably safe with. Perhaps it's his earnest honesty and his ability to convey emotion that makes him so appealing. Or more likely his well-toned, athletic build with slim hips, broad shoulders and just the right amount of muscle.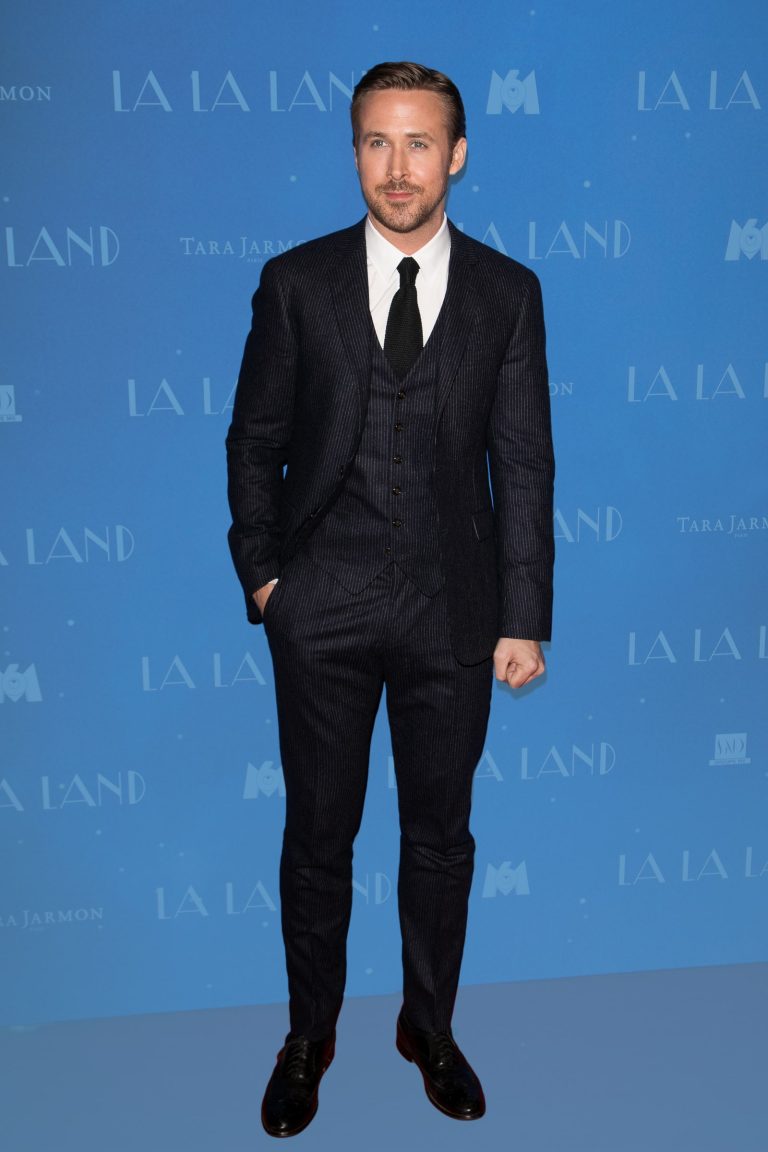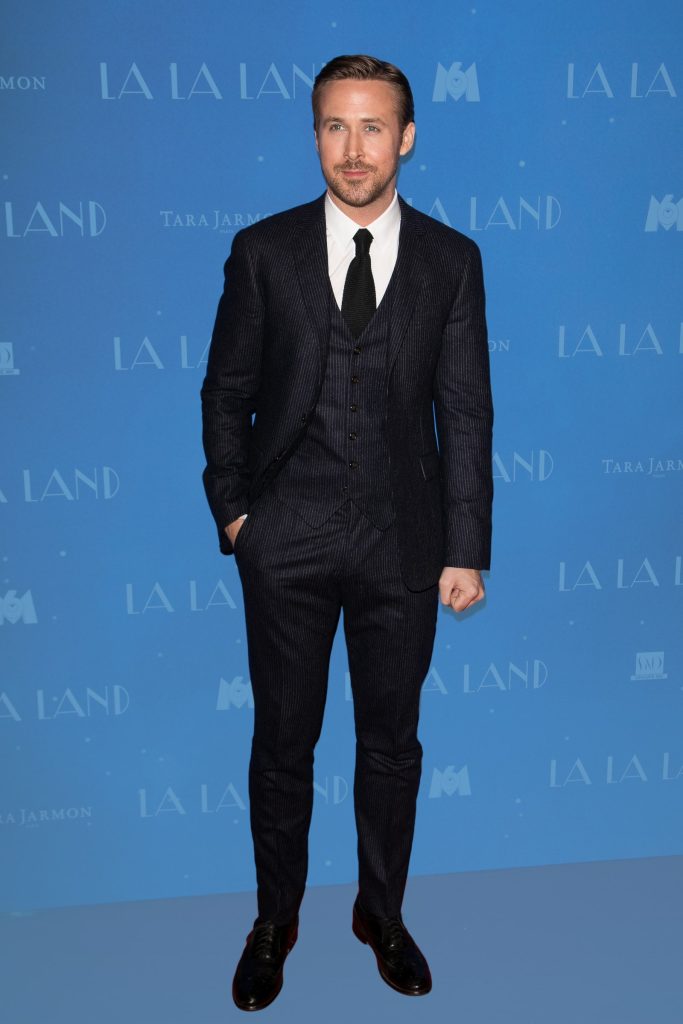 Ryan is 6ft 1in (185 cm) tall with blonde hair and blue eyes, seldom shows his teeth when he smiles, and usually sports what might be called designer stubble facial hair.
So who are the lucky ladies who have made it into Ryan's arms and his love life?
In 2001 at the age of 21, Ryan was busy working on the movie "Murder by Numbers". His on-screen match-up was the 37 year-old striking, charismatic, brunette and brown-eyed American actress, Sandra Bullock. Sandra is famous for numerous roles in movies such as "Speed", "While You Were Sleeping" and "The Proposal".
Ryan was obviously enchanted, and in March 2001 their relationship evolved off-screen too, which since Ryan being 16 years her junior, was quipped as being another Sandra 'boy-toy'. Sandra had been in numerous relationships pre-Ryan, and had been engaged to Tate…